Playhouse 46 at St. Luke's is located below Saint Luke's Lutheran Church on Restaurant Row at 308 W. 46th Street in the heart of Hell's Kitchen just off Times Square. Entrance is through the black iron gates under the theater awning. Please note that we have limited accessibility due to the historic age of our building. There are six stair steps as you enter from the street foyer, ten paces to double doors to the lobby, two small individual restrooms at this level (not wheelchair accessible), another six stair steps down to box office and theater level.
Because of our 175-seat arena seating configuration, late seating is not permitted. Please allow extra time to pick up your tickets from Will Call, scan tickets, and get to your assigned seats. If you arrive 5 minutes after curtain time, your tickets are subject to forfeit. If we cannot seat you, we will try to accommodate you into a future performance. However, please note that it is subject to availability.
As of January 2023, we are a "mask recommended" theater. Due to the intimate nature of our seating configuration, you are very close to unmasked, singing performers. We recommend this for your protection as well as for the performers, but it is not mandated. Your safety and comfort are very important to us at Playhouse 46. We welcome you and hope you enjoy the show!
Our Box Office will be open for sales and pick up during the following hours:
Mondays — 2:00-7:30 PM
Tuesdays — 2:00-7:30 PM
Wednesdays — CLOSED
Thursdays — 2:00-7:30 PM
Fridays — 2:00-8:00 PM
Saturdays — 12:00- 8:00 PM
Sundays — 12:00-7:30 PM
Please ring intercom buzzer on gate for entry. To contact the Box Office, please email at boxoffice@playhouse46.org.
On Tuesdays and Thursdays from 1:00 PM – 2:00 PM, our space transforms into a Soup Kitchen that has been operating under the mission of Saint Luke's Lutheran Church providing hot meals to those in need for over 50 years. We take pride in sharing our space to give back to our community and our neighbors in need.
EXECUTIVE DIRECTOR
Jennifer Pluff (she/her) is an accomplished Off-Broadway producer, general manager, and company manager on numerous productions over the last 15 years with commercial theater and an additional 5 years in the non-profit sector. In addition, she brings experience as a successful entrepreneur in two different industries outside of theater spanning 30 years. As an 11 year member of St. Luke's Lutheran Church, she could not be more excited to elevate this space of the church where she was married and her twins were baptized.
House Manager — Adam Cornelius
Box Office Manager — Bill Fitzgerald
CAREER OPPORTUNITIES
Playhouse 46 at St. Luke's is always looking for Volunteer Ushers for every show. If you would like to see a great show for free and help out a good company, please email housemanager@playhouse46.org.
SUBMISSIONS
We are always looking for innovative productions with strong storytelling that celebrates the LGBTQ+ community, promotes social justice, uplifts the under-privileged, and comes from the heart. If your play or musical needs to be heard and embraces our arena performance space, please submit your pitch through the contact form.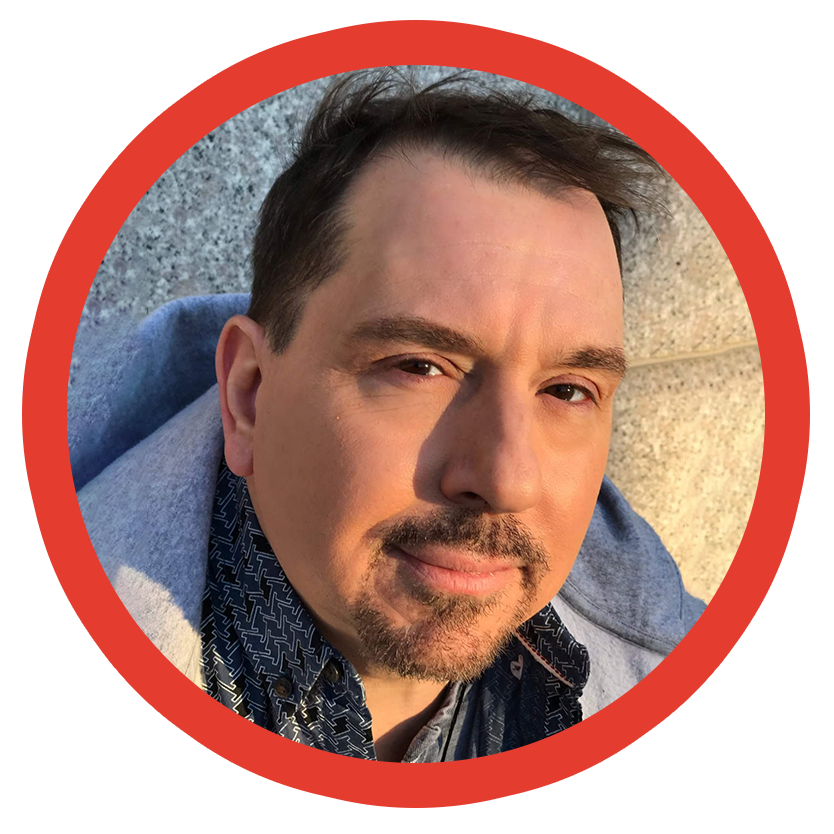 David Lally
CHAIR
David (he/him) is an Obie award-winning playwright for The White Person's Guide To The Harlem Renaissance. He has performed improv for over a decade including stints with The Second City and The Boys in the Bathroom in addition to establishing his own troupe, The Oxy-Morons. He founded Triple X Productions, which produced his Jeff award-winning Bewitched, The Musical. In television, he has worked on shows as diverse as Teen Wolf, Bunheads, Riverdale and Superman & Lois, and is currently working on two new series, currently in development at Paramount+.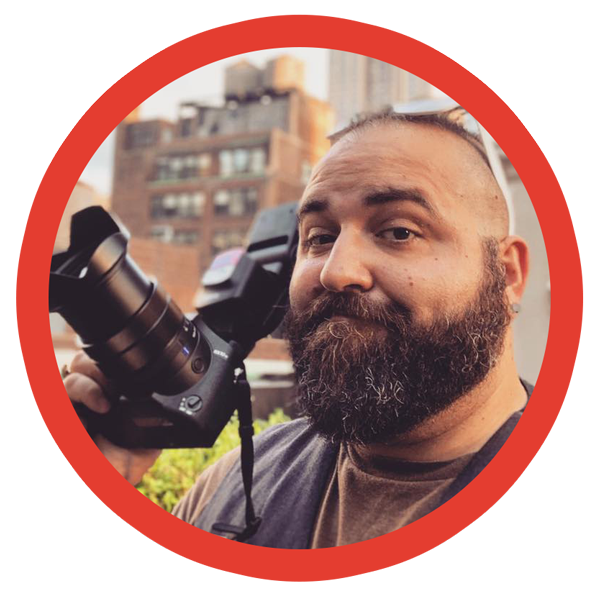 Tony Patryn
VICE-CHAIR / SECRETARY
Tony (he/him) successfully ran a monthly showcase, The Campy Cabaret, for five years in the Upper West Side of NYC. Before that he was the regular emcee at several different showcases and cabarets around New York and Chicago. He has over 20 years of Graphic Design experience under his belt, eight of which has been directly tied to theatrical advertising and branding.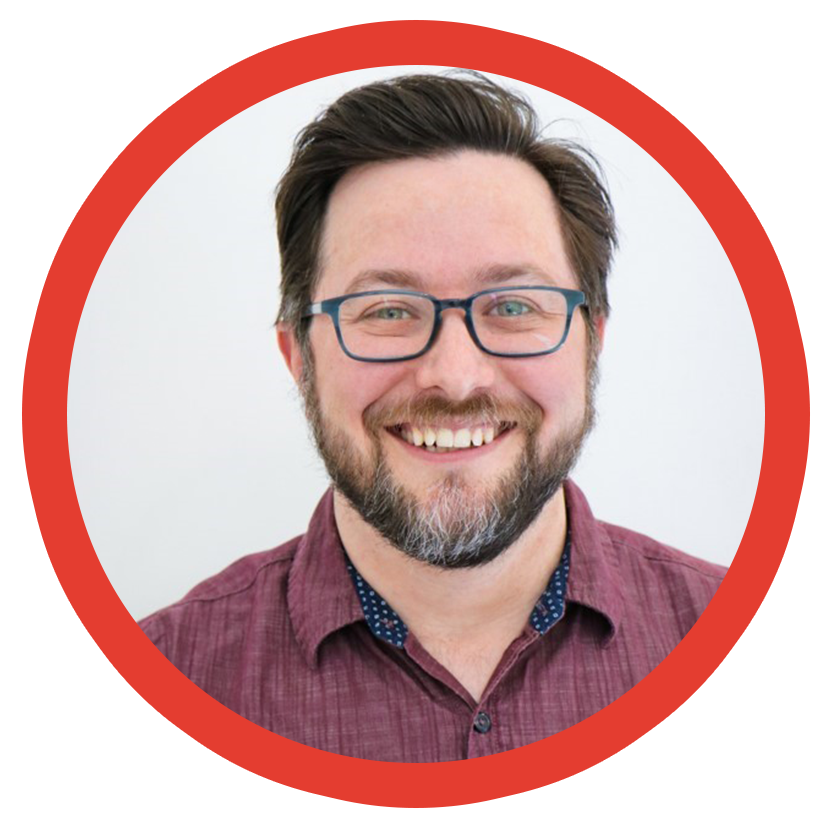 Adam Cornelius
TREASURER
Adam (he/him) has nearly 20 years experience in the restaurant industry, having managed some of NYC's most well known establishments such as Tribeca Grill and Momofuku Noodle Bar. He is working towards his Masters of HR Law from Strayer University and currently a payroll specialist in the HR department for Mark Morris Dance Group.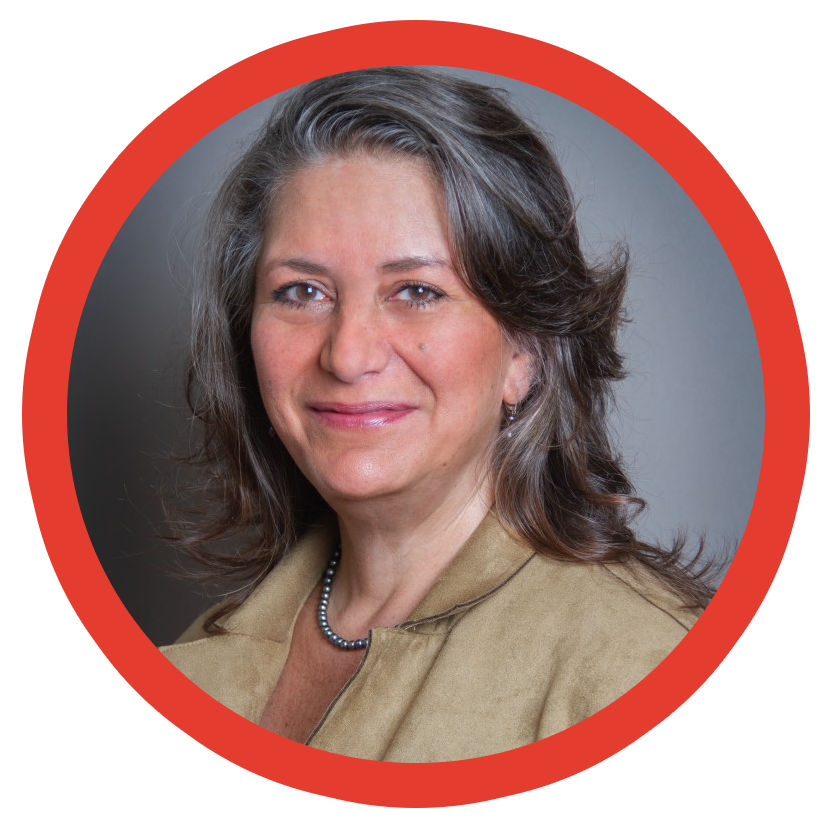 Flora Stamatiades
Flora Stamatiades is an established expert with over 30 years of experience in consensus building and negotiating complex agreements. She has served as a trusted liaison between management and employees for prominent arts and culture organizations, consistently catalyzing positive transformations through her strategic thinking and ability to mediate partnerships and lead adaptive change. In her previous role as part of the Leadership Team and Director of National Field Organizing at Broadway for Biden, Stamatiades oversaw activities such as building alliances, streaming shows, fundraising, and facilitating issue-based panel discussions to organize entertainment professionals in support of the Biden-Harris campaign. She also served as the National Director, Organizing and Special Projects at Actors' Equity Association, where she developed contracts focused on equity and inclusion, led negotiations, and fostered cooperation among multiple parties. Stamatiades has additionally worked as a consultant in labor relations for various producers, including Royal Caribbean Cruise Lines. She has shared her expertise as a guest lecturer at renowned academic institutions and served on grants panels for the Mississippi Arts Commission and the National Endowment for the Arts. Stamatiades holds a bachelor's degree in theatre and dance from Amherst College and a master's degree in theatre management from the David Geffen School of Drama at Yale University.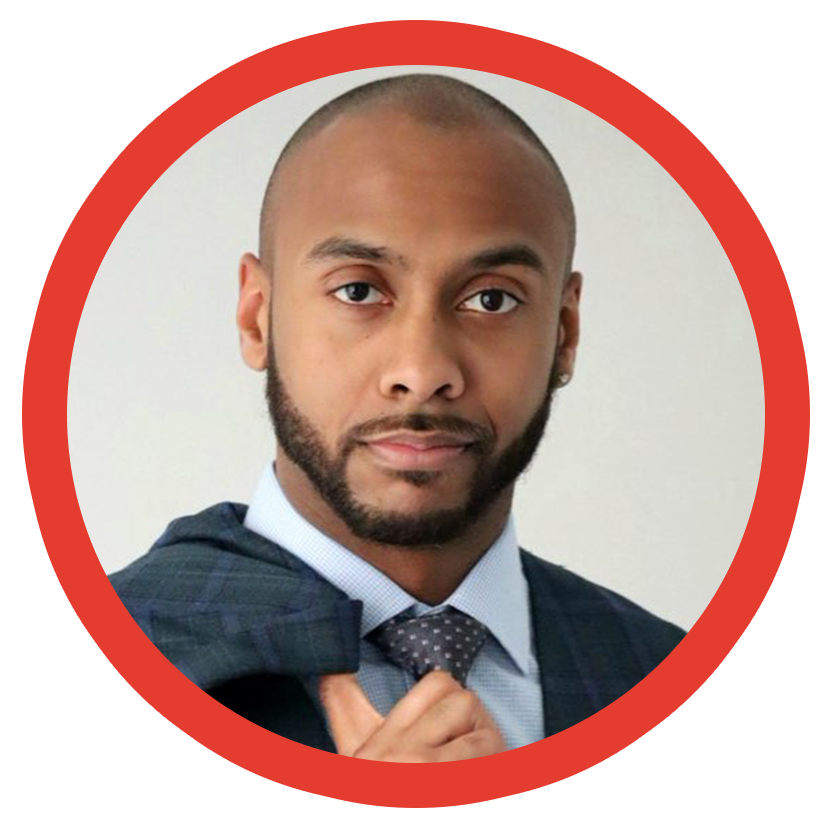 Vince Chang
Vince Chang (he/him), is born of Jamaican Chinese heritage, a Blasian to most, and has been conquering the comedy stage since College. Chang's style of comedy is vibrant and energetic. He has been seen on shows on TruTV, What's Eating Harlem, FoxSoul, and NBC. His acting experience includes commercials for Citizens Bank, Bacardi, and a few short films, plays, and movies seen at multiple film festivals. Furthermore, Vinces's hosting abilities also expand to international weddings around the USA and the world. In addition, he is also a commentator and MC for FIBA 3x3 Basketball in which he is the host of a show called Shots Fired powered by FIBA hosted the 3x3 Tokyo Olympic Qualifiers on Twitch and one of the first Esports host during Olympic Week in Singapore 2023. Vince has performed stand up at legendary venues such as Webster Hall, Trocadero Theatre in Philadelphia, and has been a part of the New York Comedy Festival. You may also catch him at local clubs in New York City including Broadway Comedy Club, New York Comedy Club and more. When Vince steps on stage, entertainment is the philosophy and believes in his motto for people to "Take a Seat, Grab a Drink, and Just Laugh."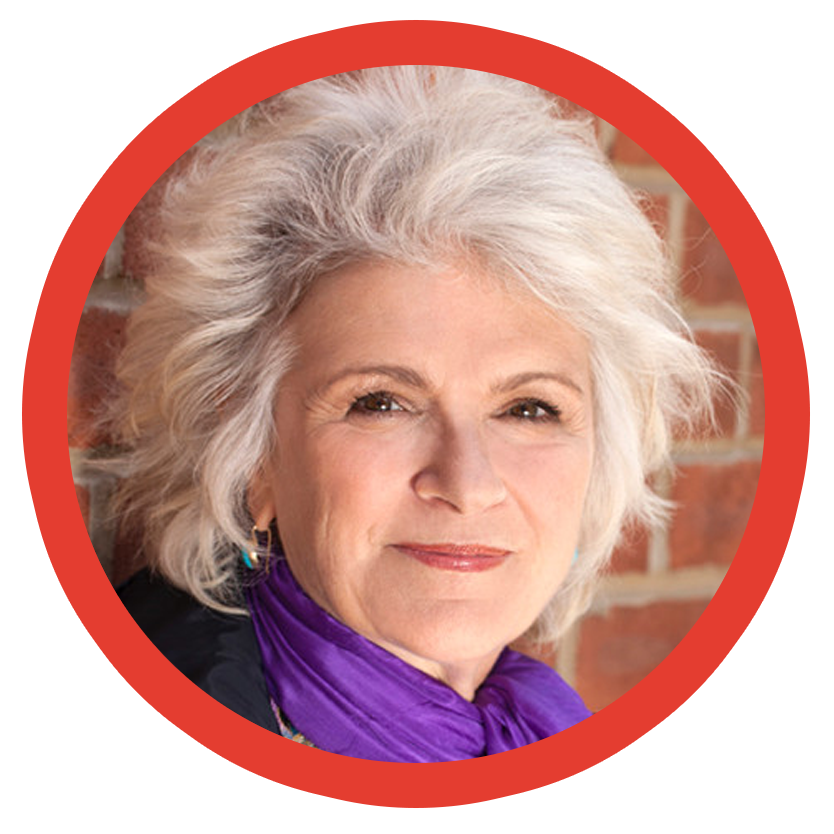 Angelina Fiordellisi
Angelina Fiordellisi is a highly esteemed figure in the realm of theater and arts administration, renowned for her unwavering commitment to fostering creativity and promoting inclusivity. With over four decades of experience, Fiordellisi has made a profound impact on the theatrical landscape.

Best known as the founder and artistic director of New York City's Cherry Lane Theatre, Fiordellisi has cultivated an environment that nurtures emerging playwrights and showcases groundbreaking works. Under her visionary leadership, the Cherry Lane Theatre has flourished as a hub for innovative theater, earning accolades and a reputation for excellence.

Fiordellisi's dedication to diversity and inclusion is a hallmark of her career. She has consistently pushed boundaries and championed underrepresented voices, ensuring that the arts remain accessible to all. Her commitment to casting diverse talent and programming has redefined traditional norms and revitalized the theater scene.

Beyond her work at the Cherry Lane Theatre, Fiordellisi has left an indelible mark as a producer, director, and arts advocate. Her productions have graced stages worldwide, garnering critical acclaim and numerous awards. She is deeply invested in nurturing the next generation of artists through educational initiatives and mentorship programs, inspiring aspiring talents to find their creative voice.

Fiordellisi's leadership extends beyond the artistic realm. She has actively served on boards and committees, lending her expertise to shape cultural institutions and promote the significance of the arts. Her exceptional contributions have been recognized with prestigious honors, including the Obie Award for Lifetime Achievement. Angelina Fiordellisi's unwavering passion, visionary leadership, and commitment to inclusivity have made her a revered figure in the theater community. Through her tireless efforts, she continues to shape the future of theater, leaving an enduring legacy of artistic excellence and social impact.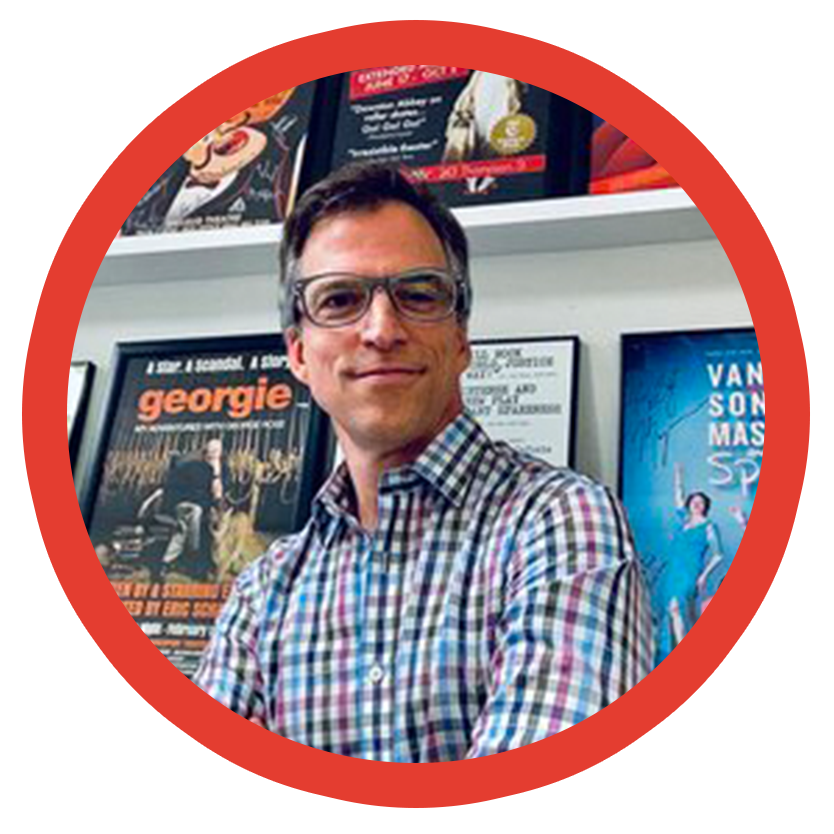 David Elliot
David (he/him) currently serves as the Artistic Director of The Cape Playhouse in Dennis, MA, where they are looking forward to re-opening the Playhouse doors for the first time since 2019.

For over fifteen years, David was the Co-Director of Perry Street Theatricals, a producing and general management office based in New York City.

He has produced or co-produced multiple award-winning productions in New York and London, including: Vanya and Sonia and Masha and Spike (TONY, Drama Desk), Lend Me A Tenor: The Musical (West End, Olivier nom.), Hamlet and Saint Joan, an Oak Tree (OBIE); In the Continuum and The Exonerated (Drama Desk, Outer Critics), to name a few. As a Director, his work has been seen at Olney Theatre, The Culture Project, The Irish Rep, The Zipper, Metropolitan Playhouse, The Players, New York Performance Works and Rattlestick.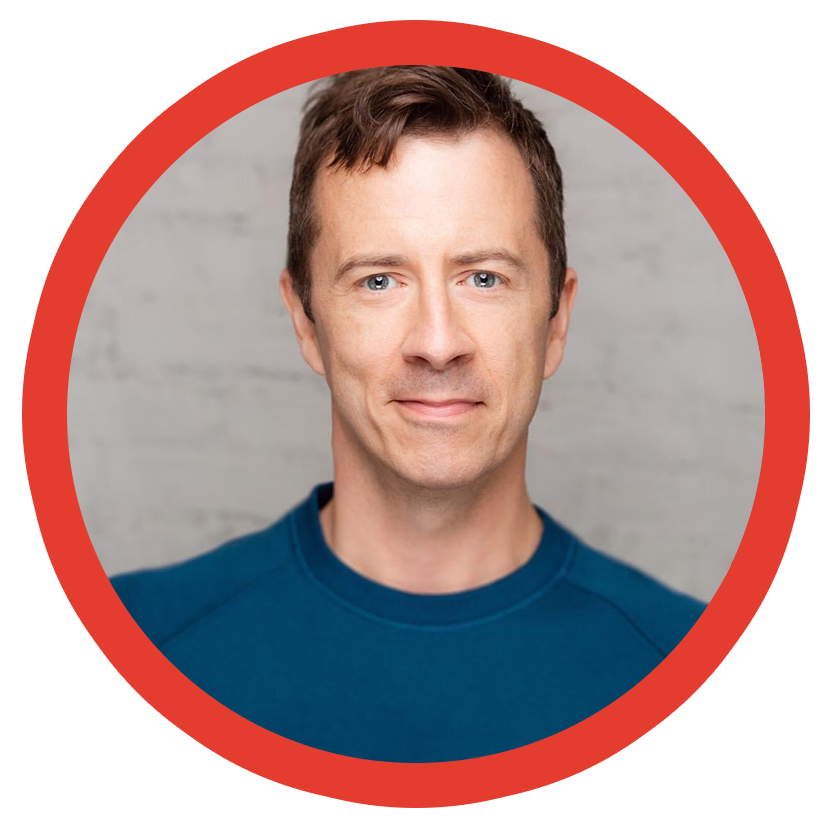 Chuck Ragsdale
Chuck (he/him) is a professional actor with over 30 years performance experience, having worked contracts ranging from Production to Casino. As an arts educator, he maintains a position on the acting faculty of CAP21 Conservatory/Molloy College in NYC.