Playhouse 46 at St. Luke's is a not-for-profit theatre company focusing on original works that reflect the vibrant, progressive community of Saint Luke's Lutheran Church. The space, originally established as St. Luke's Theatre (1995-2020)*, has been fully renovated and modernized in 2021-2022 to a 170-seat Off-Broadway theater-in-the-round.
* St. Luke's Theatre was home to many notable, Off and Off-Off-Broadway productions including: Tony & Tina's Wedding, Late Night Catechism, Disaster! The Musical, FRIENDS! The Musical Parody, Sistas the Musical, and so much more.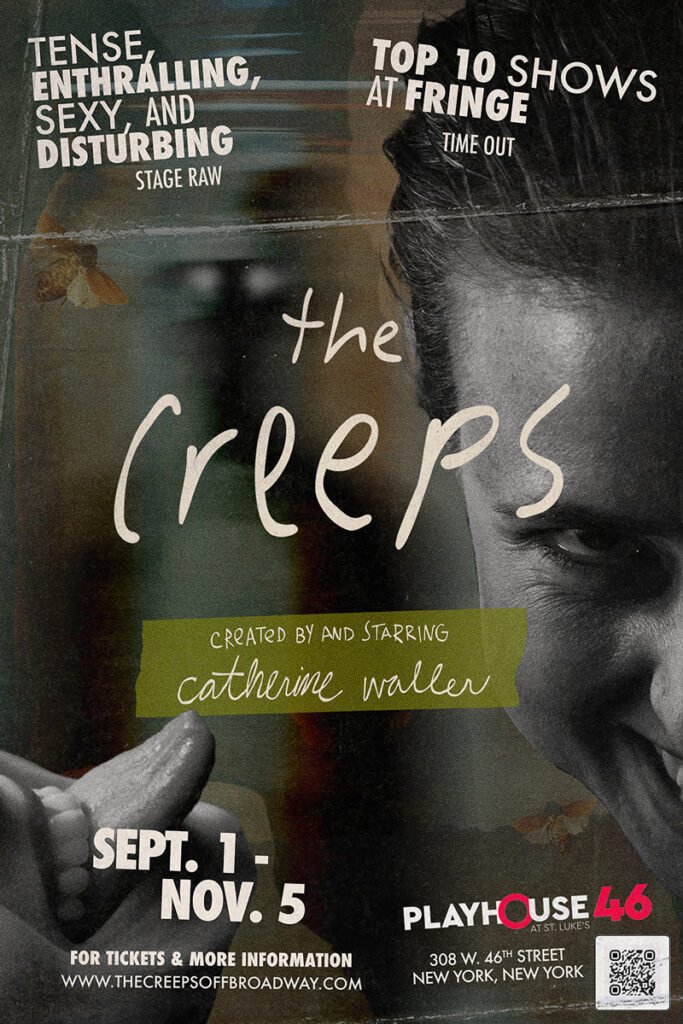 Immerse yourself into the world of The Creeps where five dark, creepy, and shockingly funny characters confront the shadowy depths of the human psyche, delving into macabre themes of fear, desire, and the unknown.
"Without a doubt, 'The Creeps' lives up to its name. Written and performed by Catherine Waller, the show tells the story of a bizarre group of malformed misfits living and surviving in a derelict building lorded over by a mysterious, oppressive doctor. With the audience encouraged to participate, Ms. Waller's freak show is a strange and ghoulish journey into the surreal and the absurd." — All About Solo
The Creeps have crawled to the surface once again playing Off-Broadway at Playhouse 46 at St. Lukes after award-winning runs at Edinburgh Fringe Festival, Hollywood Fringe Festival, and United Solo Festival.
Are you brave enough to enter?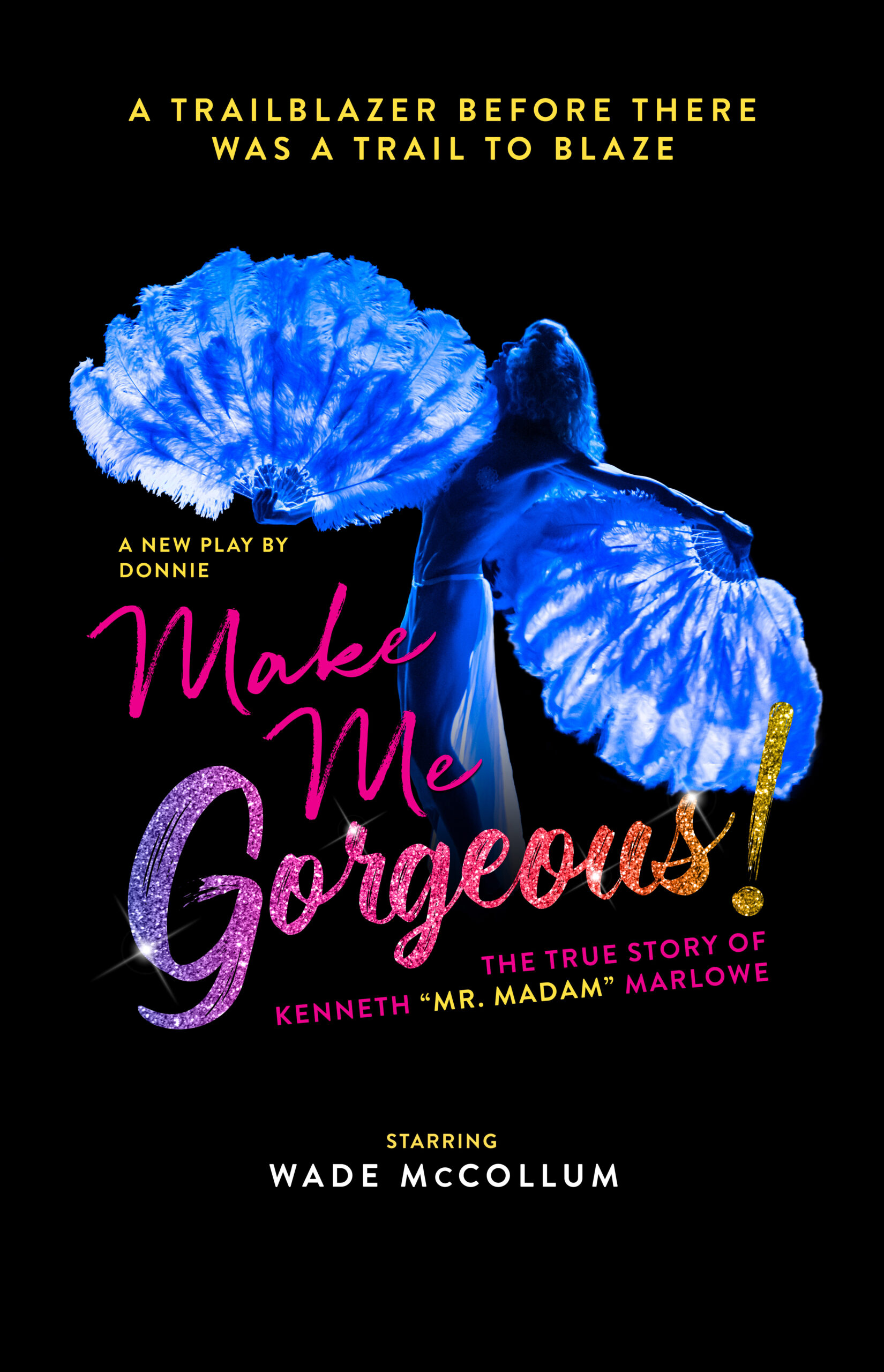 Make Me Gorgeous! The True Story of Kenneth "Mr. Madam" Marlowe
STARRING WADE MCCOLLUM
Make Me Gorgeous! is the fabulous and incredible true story of Kenneth Marlowe, an oft-overlooked trailblazer in LGBTQ history. Described as one of mid-Century America's gayest and most openly homosexual personalities, Marlowe took on many roles in life. Kenneth was private hairdresser to the stars; the madam of a notorious gay prostitution ring in Hollywood; an author; a hustler; a female impersonator; a private in the U.S. Army, a call boy; a Christian missionary, a mortuary cosmetologist; a newspaper columnist … and for the final decade of an incredibly lived life, Marlowe was a woman, having transitioned to become Kate Marlow.
First preview performance is November 10th with a limited engagement through December 31st.
There are several parking lots near the theater. A few are listed below:
S&P Parking
267 W 47th St
NY Park
333 W 46th St.
Icon Parking
223 W 46th St.

Playhouse 46 is located right in the heart of Manhattan, and is an easy six block walk from the Times Square/42nd Street stop on the A, C, E, 1, 2, 3, N, Q, R, W, S trains, as well as the Port Authority Bus Terminal.